Maia dispensing advice.
So, I just asked my youngest what to post. Running a little dry here, Prairie Folk. "Tell everyone about how wonderful your daughters are." Well, they are pretty great. Thanks for nothing. Go upstairs and do the dinner dishes.
Rituals. That's what I am thinking about. Those things I do in the same way, day after day, just because it...it feels right. We're not talking about OCD, although I do have some tendencies. I do like order, so let's start at the beginning of the day: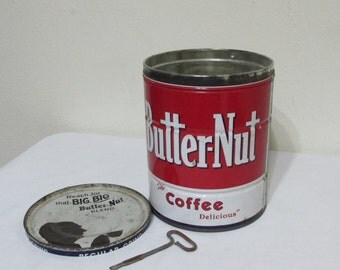 The key was attached to the bottom of the can.
1. The morning cup of coffee. In recent years it has evolved into dark roast, free trade, and French pressed--always strong and always black. I can't stand flavored coffee. The first sip clears the fog. The second sip brings me back to childhood. Do any of my readers remember when coffee cans were opened with a little side key? Seriously, my mother would call me in from play when she opened a new can of Butternut Coffee. I always got the first sniff. At age four, she let me drink warm milk spiked with a touch of coffee and a bit of sugar. When I turned 15, we went on a trip to Chicago, and she taught me how to drink it black--after dinner. Damn the caffeine.
I had to put this ancient photo
in because I had one on of these.
A lightening bolt struck it dead.
2. Morning computer time. I have always been the first to get up in the morning. I love my alone time, and this brief period starts with that cup of coffee in front of the computer. I don't care how little sleep it may mean, I simply must carve out 30 minutes to check email, Facebook, weather...whatever. I could do it on the phone, but I enjoy sitting in front of the aging desktop. It seems to whine louder each day, and baby, please hold on a little longer.. Before the computer, it was listening to the radio (NPR). Now I can do both.
Google images didn't have a lot
to offer.
3. Books on CD. I have a 50 mile commute, nearly an hour and a half behind the wheel each day. When I first started logging on the miles, I would listen to the radio. Crappy traffic plus crappy world events make for tense shoulders. I discovered the riches of the Madison Public Library System. Now I drive and "read." Sometimes I have to drive around the block twice to finish a chapter.
4. Removing the bra after work. Enough said.
5. A glass of wine while making dinner. This doesn't happen every night, less so now that there are only two of us and meals together are fewer, but when I make dinner for those I love, I love a glass of red. I turn on NPR (I am a sustaining member.), take a sip, and cooking just doesn't seem a chore
This is rather obscene photo of
Rory "cuddling" with Joli a couple
of summers ago. I just had to add
it for visual interest.
6. An evening cuddle with the dog. I can't speak for others, but a cuddle with my canine is extremely good for my soul. No one enjoys my cooking (dry kibble) and my arrival home quite like Rory. Do my daughters dance in circles on their hind legs? Do they give me wet sloppy kisses? The dog is allowed on one piece of furniture in the house--the downstairs sofa. When I deposit my weary bottom on said surface, he hops up beside me and literally groans with pleasure. This dog has put up with me for nine years. That is longer than any other male in my life, with the exception of my brother and father--extended family not included.
Normally I would go on to an uneven number because I am entranced with 3's and 5's and any multiple thereof, but I think that tonight I will stop at an even 6. I'm tired. The dog is waiting. And I am looking forward to my final ritual--a chapter or two before I go to sleep.
Sweet dreams!
Prairie Sherry
And you thought I forgot.